I am slowly leveling up my short-story game, they give me a chance to explore ideas with a punch line.  Not every idea worth writing about needs (or can hold up) a 300 page novel, but that doesn't mean they're not worth writing.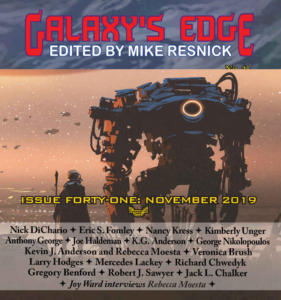 The Aborted Robot Uprising of TastyHomeThings
Sometimes the only one who can get you out of a crazy misunderstanding is the robot who bothered to read the employee manual.
 
Wishes Folded into Fancy Paper
When planetary refugee Della folds a curse into a "Fancy" chain of paper tokens resembling flowers from their home world, she has no idea how her thirst for revenge will bloom into something unexpected.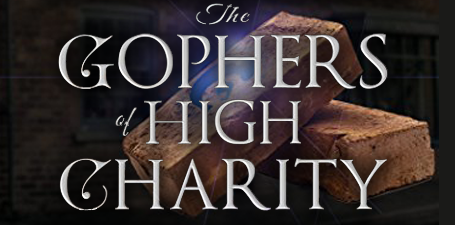 The Gophers of High Charity
Meet Annie, newest member of High Charity's resident child gang "The Gophers." The daughter of a fallen Acolyte, Annie has chosen her own path, one that walks the line between who her poor family wants her to be and who she feels destined to become. Annie sees a different future for herself; one, she believes, empowered by her own free will. But her Ma is keeping secrets from her. When Annie and her best friend Mary are tasked with stealing a magic token from a rival gang member, their friendship breaks and Annie witnesses the arrival of what will become High Charity's greatest enemy.
 
Sea Change
Marianne and her squad of bio-engineered defenders held the beach at all costs.  But like so many forms of ordinance so in many wars, they were simply left in place when the conflict died down.  Now, as the last remaining defender of a beach nobody is looking to invade, Marianne has a chance to adapt and to find a new purpose.
 
Esterhausen's Folly
Paul is convinced that whatever he changes into is horrible.  Mysterious murders, livestock deaths, destruction of shops, he blames himself for every incident, every time. But the mad scientist helping him has a secret of his own, and his offer of help carries a hidden bind.