So it's that time of the year again, when the voting periods open for all kinds of spiffy SF/F awards. Now, let's be honest, I'm fairly new to this field as a pro (but certainly not as a fan) so anything I write is going to be up against works by authors with a list of publication credits as long as their arm (or longer, in some cases).
In the era of internet self-promotion, it's nearly impossible for a writer to sit back and wait for discovery. In fact, I'd wager discoverability is just as hard for new and upcoming authors as it is for a brand-new indie app in the Apple store.
I have two pieces published for you to consider. Both were released in May 2018 as inaugural pieces by indie publisher imprint "Strange Fuse".
WISHES FOLDED INTO FANCY PAPER,
a novelette length piece of science fiction (a little more "social sci-fi" than my usual pew-pew with robots stuff).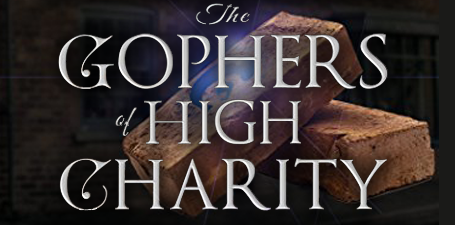 THE GOPHERS OF HIGH CHARITY
a novella-length fantasy about the adventure that sets two street urchins on the path to becoming classic adventurers. This one's the first in a planned series, so if you like it, keep your eye out for more in 2019.